In the original urban adventure, a version of escape game awaits you – but out in the fresh air!
On a playful journey through the city center, fun trials await you, where you will unlock the secrets of former inhabitants, discover the unknown, let yourself be pleasantly surprised and have great fun!
An unforgettable adventure in great company awaits you!
Gather a team of 2 to 5 friends and visit one of the places below
Book now!
Choose one of the locations below and book an appointment >>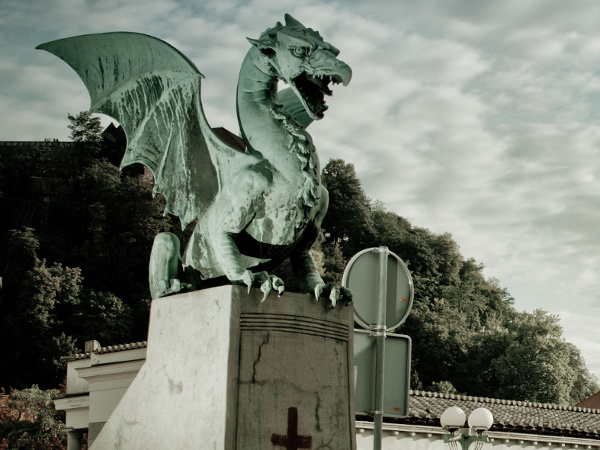 Unlock Ljubljana
Gather a group of players, book an appointment and go on an adventure.
On an adventurous journey through the old town or in a game with "escape room" elements, seven fun trials await you, where you will discover the secrets of the townspeople, learn about the unknown, be pleasantly surprised, enthusiastically shout "hevreka". great company to breathe fresh air and above all – have great fun!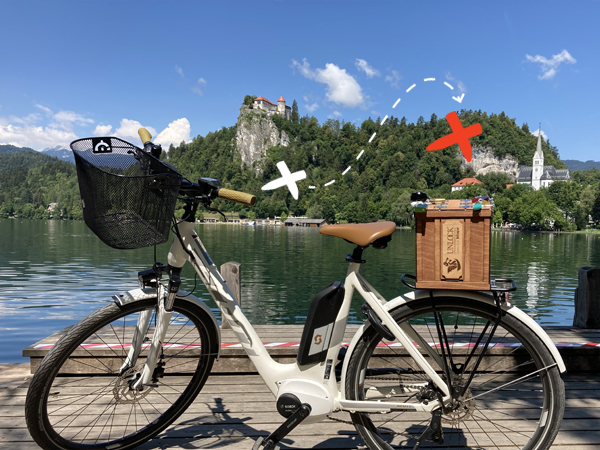 Unlock Bled
Divja baba lived on the Jelovška plateau above Lake Bled. She was known for her magical tricks, strange tricks and spells. She was good-hearted, but unfortunately she wasn't very good at magic. One day she tried to help the farmers and enchant the cows so that they could fly to pasture on their own, but she stumbled and accidentally enchanted herself. It turned to stone.
Do you want to join the Bled legends? Prove it. that you are from the right test! Solve the witch's test, get to the secret spell and save the witch.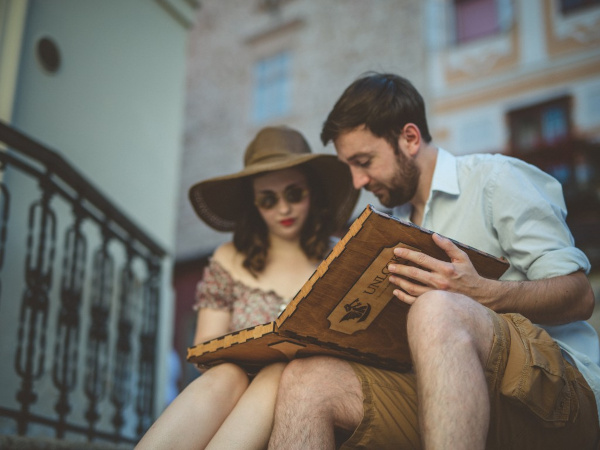 Unlock Maribor
Maribor witches were known for their ability to "cook hail". With spells, they were able to summon a violent storm that completely devastated the city. The aspiring descendant of the witch Agatha found a magic book of spells and after an accident she managed to summon a terrible storm. Black clouds are approaching Maribor like never before! Only a magic concoction will save us, which will nullify the evil spell. You have to find six mysterious ingredients in the city, and the way to them is revealed by a locked book of Maribor witch hunters.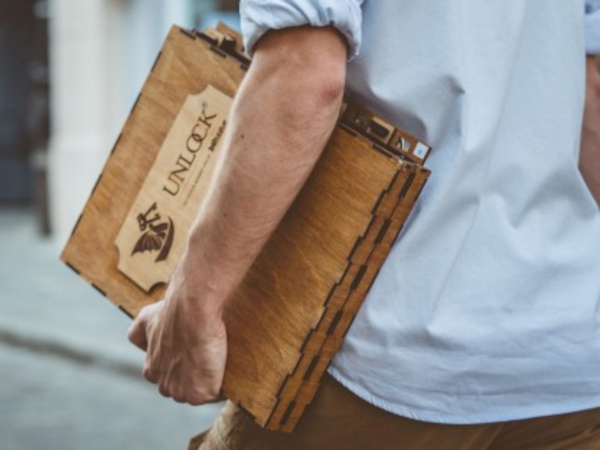 Unlock Zagreb
Have you ever heard of the Bloody Bridge? It was named after the fierce battles between the neighboring cities, the Episcopal Chapter and the free royal city of Graz. The bloody bridge is associated with the devotion of Princess Ružica Gising and the knight Pava Slavinić. Take a walk around Zagreb and follow in the footsteps of a brave knight who had to solve many obstacles to save his beloved. Do you dare to solve six knightly challenges and find out if you have the virtues of a true knight in you?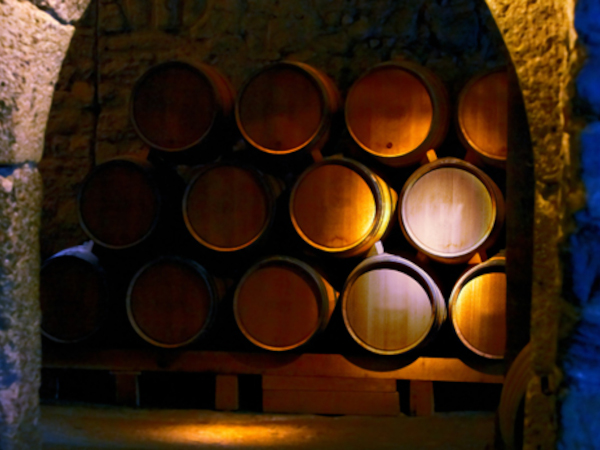 Unlock Laško
Did you know that Laško is not just a place of beer and hot springs? The long-lost medieval treasure may also be hidden in the old town!
During the tense game, you will get to know the legend of the Wild Parish and have great fun in good company.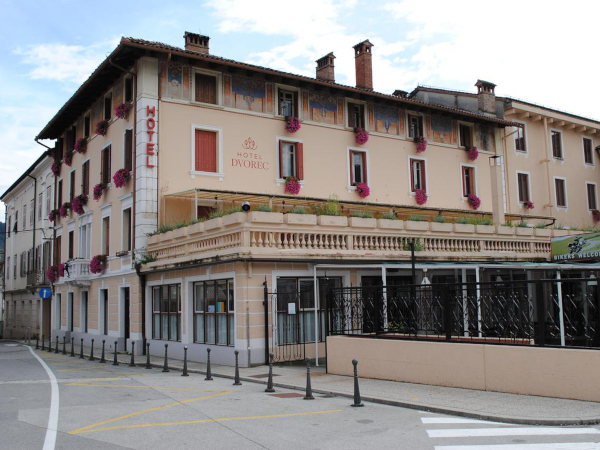 Unlock Tolmin
On an adventurous journey through the old town or in a game with "escape room" elements, seven fun trials await you, where you will discover the secrets of Tolmin, learn about the unknown, let yourself be pleasantly surprised, enthusiastically shout "hevreka". great company to breathe fresh air and above all – have great fun!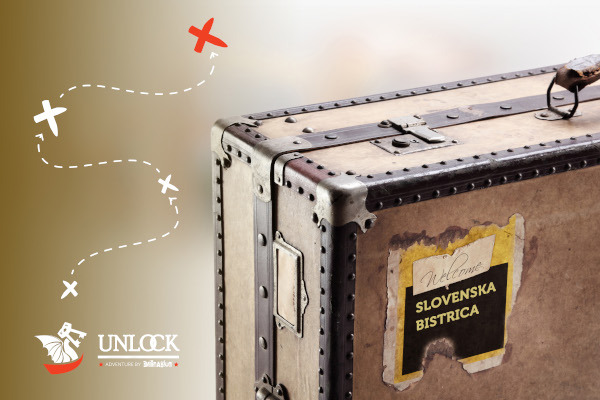 Unlock Slovenska Bistrica
In one of the dusty chests we found in the most remote corner of the mansion's basement, we found a strange object — a mysteriously repeatedly locked book. We deciphered the first message: this is a call for help! Evil threatens Slovenska Bistrica! We urgently need your help – in a hurry!
Quickly gather a group of players (from two to a maximum of five people), book an appointment and go on an important mission. Seven trials await you on an adventurous journey through the old town. But beware, there is only one hour available! Will you be the one to prove that you are brave, skilful, persistent and noble enough to save Slovenska Bistrica?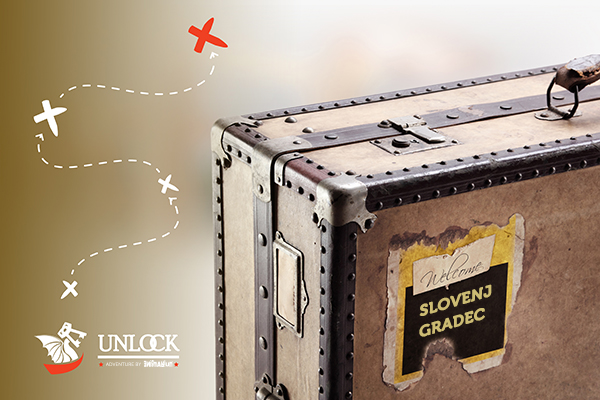 Unlock Slovenj Gradec
The town of Slovenj Gradec was founded by the influential Counts of Andechs. Bertold V. of Andechs dedicated the town church to his niece, Elizabeth of Hungary, who devoted her heart and soul to aiding the poor and the sick. Her life was marked by numerous miracles. She died when she was only twenty-four years old. Just four years after her death, she was canonized as a saint. Among the best-known legends about Elizabeth is how from the very Lord God she received the gift of a precious crown, a dress and some jewels. She did not want the treasure to end in the greedy hands of her husband's parents, so she hid it. Will you and your team will able to reveal the hidden treasure? Will you unravel the way to the secret chamber supposedly located in the medieval mint in the town center of Slovenj Gradec?
Do you like to play? Meet Enigmarium®!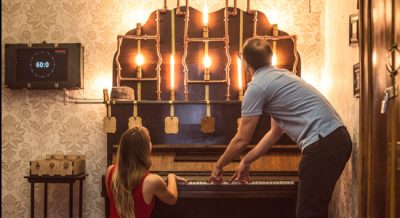 GAMIFICATION OF EVENTS AND SIGHTS – custom-made solutions
Gamification and experiential marketing are increasingly important marketing tools. The Escape Room Enigmarium® team offers custom-made solutions for experiences: from gamifying events, enriching congresses, and making city visits more exciting, to gamifying castles, museum presentations and other à la carte gamified solutions for animating customers and groups.
References: 25 original games, Ljubljana Castle Escape Castle , Escape Castle Svetvinčenat Pula, gamification of museums "Escape to the Bivouac" Slovenian Alpine Museum, Escape Igloo®. Especially interesting for TEAMBUILDING, COMPANIES, CONGRESS ORGANISERS, LOCAL COMMUNITIES and AGENCIES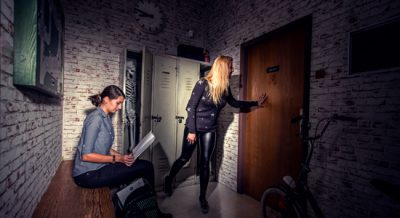 ESCAPE ROOM ENIGMARIUM® – escape rooms!
Have you already discovered ESCAPE ROOM games – the funnest adventure game where YOU are in the lead role?
More than fifteen exciting and uniquely-themed games await you in the most popular Escape Room Enigmarium® centres in Slovenia and Croatia.
Exciting stories, imaginative dramaturgy and various challenges for the whole team ensure an unforgettable experience. 100% fun guaranteed!
We can upgrade your team escapes from the everyday with catering and by personalising the puzzles with your logo!
Ljubljana and Maribor (each with 5 games = up to 30 people at a time), Murska Sobota (1 game), Laško (1 game), Slovenj Gradec and Slovenska Bistrica (1 game) and Zagreb (2 games).
Escape from boredom and transform into a hero. Come, save the world in the most popular escape games in Slovenia and Croatia. Save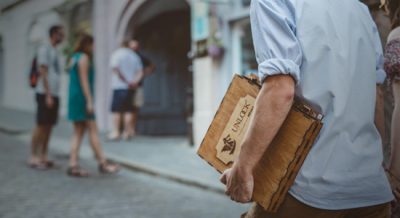 UNLOCK® – OUTDOOR ESCAPE – a playful outdoor adventure game in which you get to know the city's history in a fun way!
Discover the historical secrets of the city centres in thrilling outdoor escape games. With the help of a mysterious book with multiple locks, you solve puzzles and gradually reveal the path to the final solution! Will you be able to reveal the message hidden in the mysterious book?
This new, fresh and unique concept in tourism enables players to get to know the city's actual history through play! Ideal for groups of 2 to 150 people, for foreign and local tourists, congress activities, teambuilding, school excursions …
Ljubljana, Maribor, Laško, Slovenj Gradec, Slovenska Bistrica, Tolmin, Zagreb and NEW – the first e-cycling game in the world in BLED!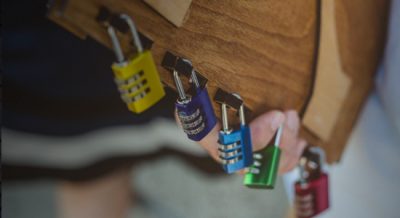 UNLOCK® – "ESCAPE ROOM IN THE BOOK" – at events at your location. Now anywhere, anytime!
Are you organising an event? Would you like to provide entertainment that will connect you even more? When the players open the mysterious book it will reveal the plan of an evil society. The future of the planet will depend on your team.
With the help of an innovative tool that enables the location, language and thematic customisation of the mission, we design unforgettable escapes with you as well – in your company, at a teambuilding location, in a congress hall or outdoors.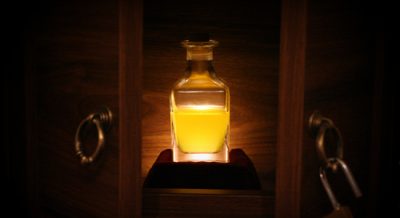 ZOOM ONLINE ESCAPE ROOM REMOTE GAME – "The Lost Element"
"The Lost Element" or "Escape Game in Your Room" is the ideal solution for distance teambuilding, in which players connect even more closely to solve suspenseful challenges, strengthen team competencies and have a lot of fun, even if they are not in the same location.
"The Lost Element" is a game that takes place through the ZOOM application and takes players into an imaginary world, in which they have one hour to discover the secret and make the world more beautiful.
In this imaginative story with diverse challenges, every member of the team finds their strength!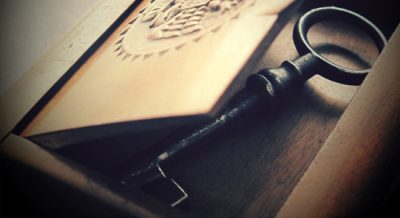 NEW: Enigmarium® GIFT VOUCHER
Give your loved ones, friends or business partners gift certificates for an unforgettable adventure! Gift certificates are redeemable in all Enigmarium® escape rooms and UNLOCK® outdoor games throughout Slovenia and are valid for 2–4 people.
Escape from the routine and create unforgettable memories together in playful experiences!
More:
info@enigmarium.si